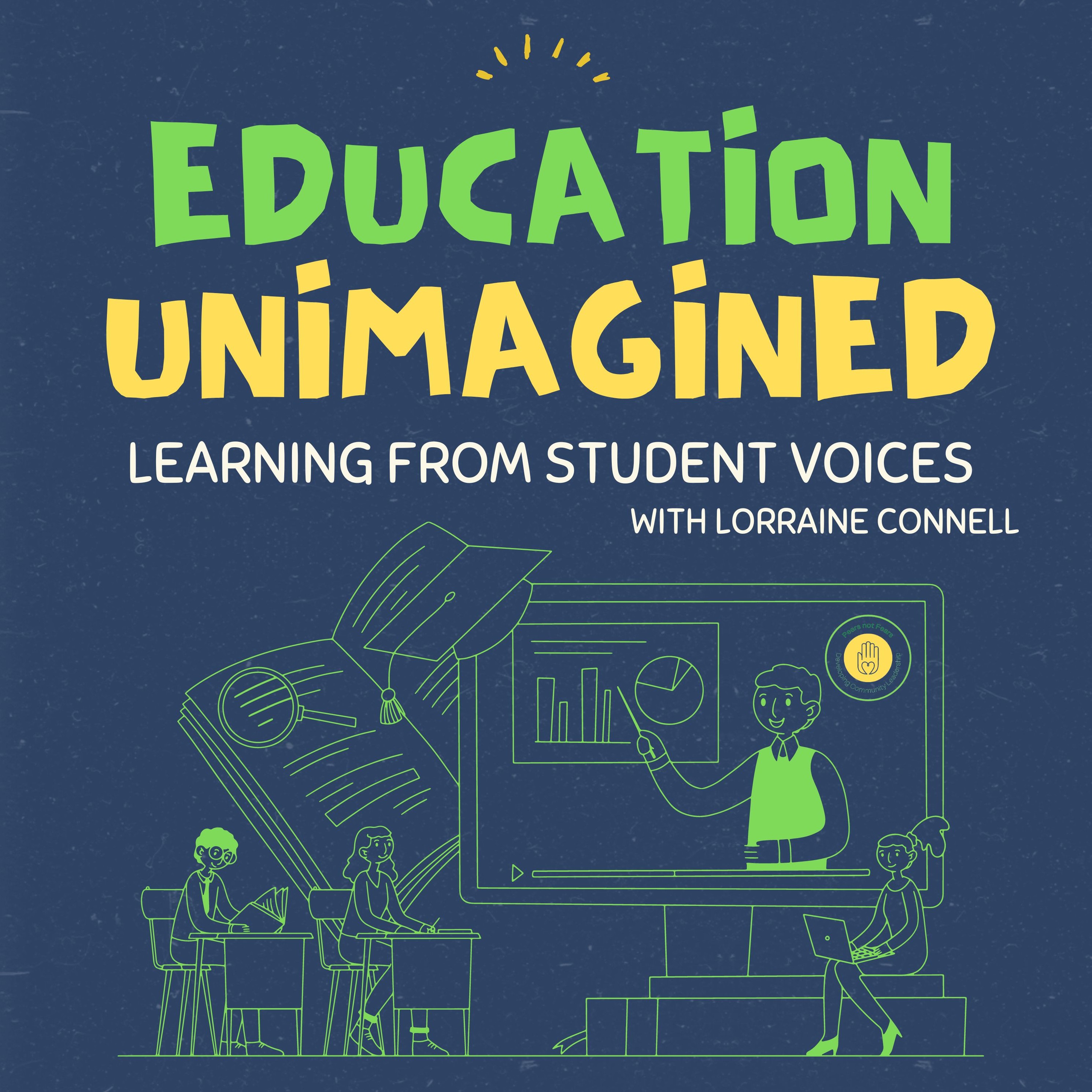 Welcome to Education Unimagined, where current and former students share how they imagine education and schools could be regarding student leadership! It's time for a change in education, we need to empower our youth with both education and leadership so that they can take up the mantle of our future. What are we doing to empower students who want to make a difference? When we say an educator's job is to inspire the future generation, we should take this seriously. So why not start imagining what could be, and that starts with listening to the voices of students? How about a particular school where all students are encouraged and supported in leadership roles that are relevant to their personal interests? In many ways, schools can be devoted exclusively to student aspirations while Education Unimagined is an opportunity to give students a voice, in a system where often their voices are unheard. We ask them to share their experiences and offer advice on how we can do better for all.
Episodes
Wednesday May 10, 2023
Wednesday May 10, 2023
I wonder if you've considered the stress an average person puts on their nervous system with stimuli like social media or any notifications, and now add being in a highly stimulated environment of a classroom. It's really enough to make anyone need a break, but did you know that one in five of us is considered highly sensitive and that these stimuli have an even greater impact on our reactions? Knowing that about ourselves and our students is really key to helping all students succeed. 
Do you practice mindfulness? Do you take the time? Have you considered using it in your classroom setting? I wonder if we might get better results from our students, especially our highly sensitive students if we did a little brain training implementing some mindfulness into our classroom practice. 
What are some things to look for in students or adults who are highly sensitive? This Is something that Nikolai and I talk about. She is an incredible resource and there is so much that you'll learn by listening to her in our conversation.
Nikolai shares what a highly sensitive person is, and what some of the challenges are that they face so that in our classroom educators can be more aware and empathetic when students exhibit highly sensitive behaviors. Highly sensitive students can often be our over achievers, and Nikolai tells us why that tends to be the case.