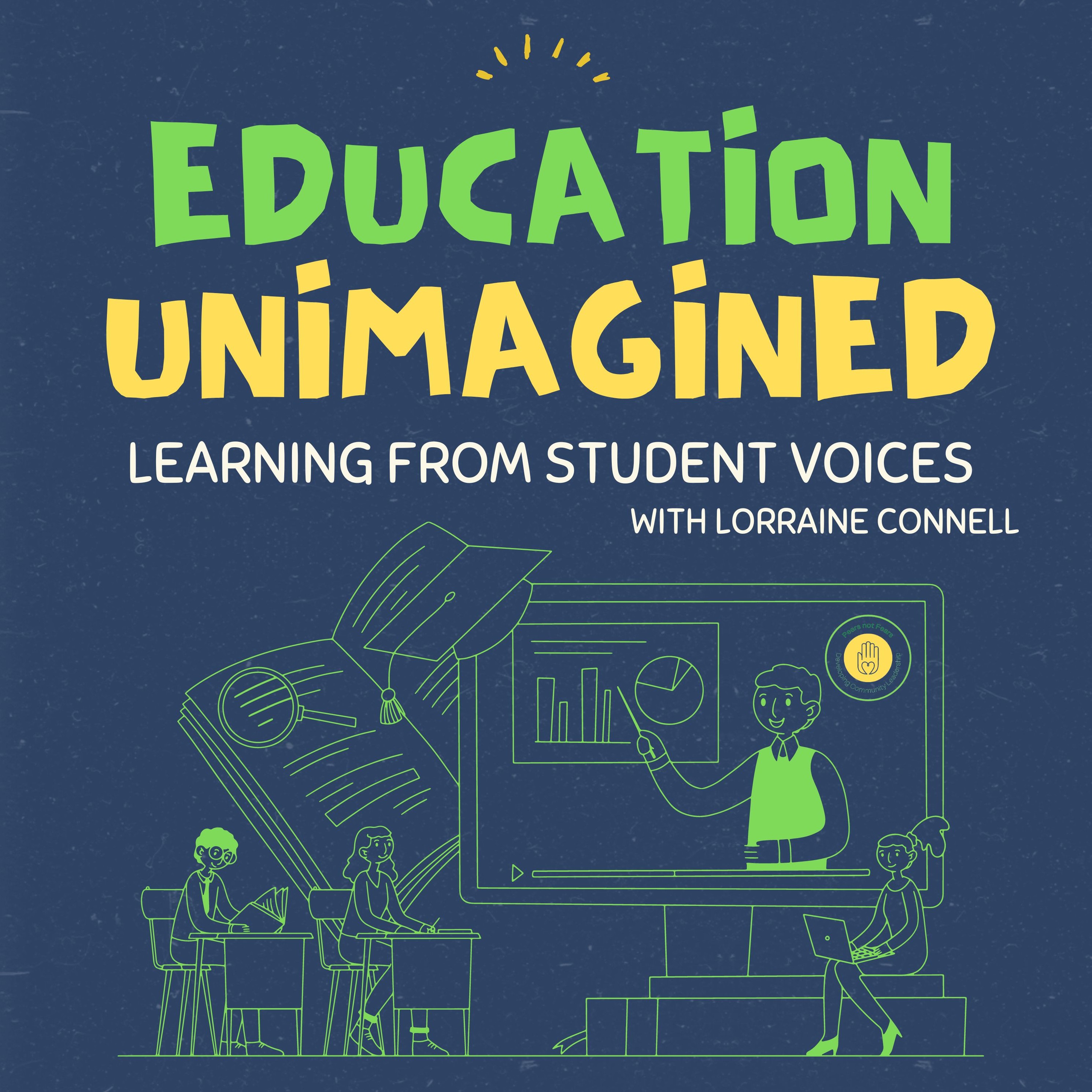 Welcome to Education Unimagined, where current and former students share how they imagine education and schools could be regarding student leadership! It's time for a change in education, we need to empower our youth with both education and leadership so that they can take up the mantle of our future. What are we doing to empower students who want to make a difference? When we say an educator's job is to inspire the future generation, we should take this seriously. So why not start imagining what could be, and that starts with listening to the voices of students? How about a particular school where all students are encouraged and supported in leadership roles that are relevant to their personal interests? In many ways, schools can be devoted exclusively to student aspirations while Education Unimagined is an opportunity to give students a voice, in a system where often their voices are unheard. We ask them to share their experiences and offer advice on how we can do better for all.
Episodes
Wednesday Jun 07, 2023
Wednesday Jun 07, 2023
Meet Jess Fuller, she has been in education for almost 14 years and spent the last five with Reschool, which is a Colorado-based nonprofit that was founded on the idea that our education systems can be more equitable and accessible when we co-create with families and young people and partner with them to co-create ideas.
Student and family voice is at the heart of Reschool, and all the concepts that Reschool has tried over the last decade have been rooted in our partnerships with families and young people. 
Do you wonder what it's like to walk in the shoes of the students in your classroom? Do you wish there was a way for you to feel the feelings that they're experiencing or to experience their life so that you can have more empathy for them? What about engaging your community? Do you have an authentic way to engage the communities that you're working with?
I am so excited for you to listen to this interview with Jess Fuller from Colorado Reschool. She shares so many valuable tips and the tools that her organization, Reschool has created for communities to engage with each other. There's so much value in really authentically listening to each other. 
In our conversation, Jess shares about some of the programs that have emerged from Reschool like the Learner Advocate Network - which explores the idea of what if every family had a navigator or an advocate that came alongside them and supported them in making the decisions that are best for them, their kids, and their family? 
We also talk about the Design Lab, a set of tools and resources that support anyone in taking a community-anchored approach to system change and guiding them through how to co-create ideas with the community. She also shares about The Learning Communities Initiative, where we bring young people together and we resource them with learning dollars, which allows them to decide together as a peer group how they spend those dollars. Finally, we talk about the game Revolve, which is a great tool to experience what it is like to be a teenager.
You can connect with Jess
LinkedIn: https://www.linkedin.com/in/jessica-fuller-b8244b11/
Twitter: @ReSchool_CO
Facebook: @RESCHOOL Colorado