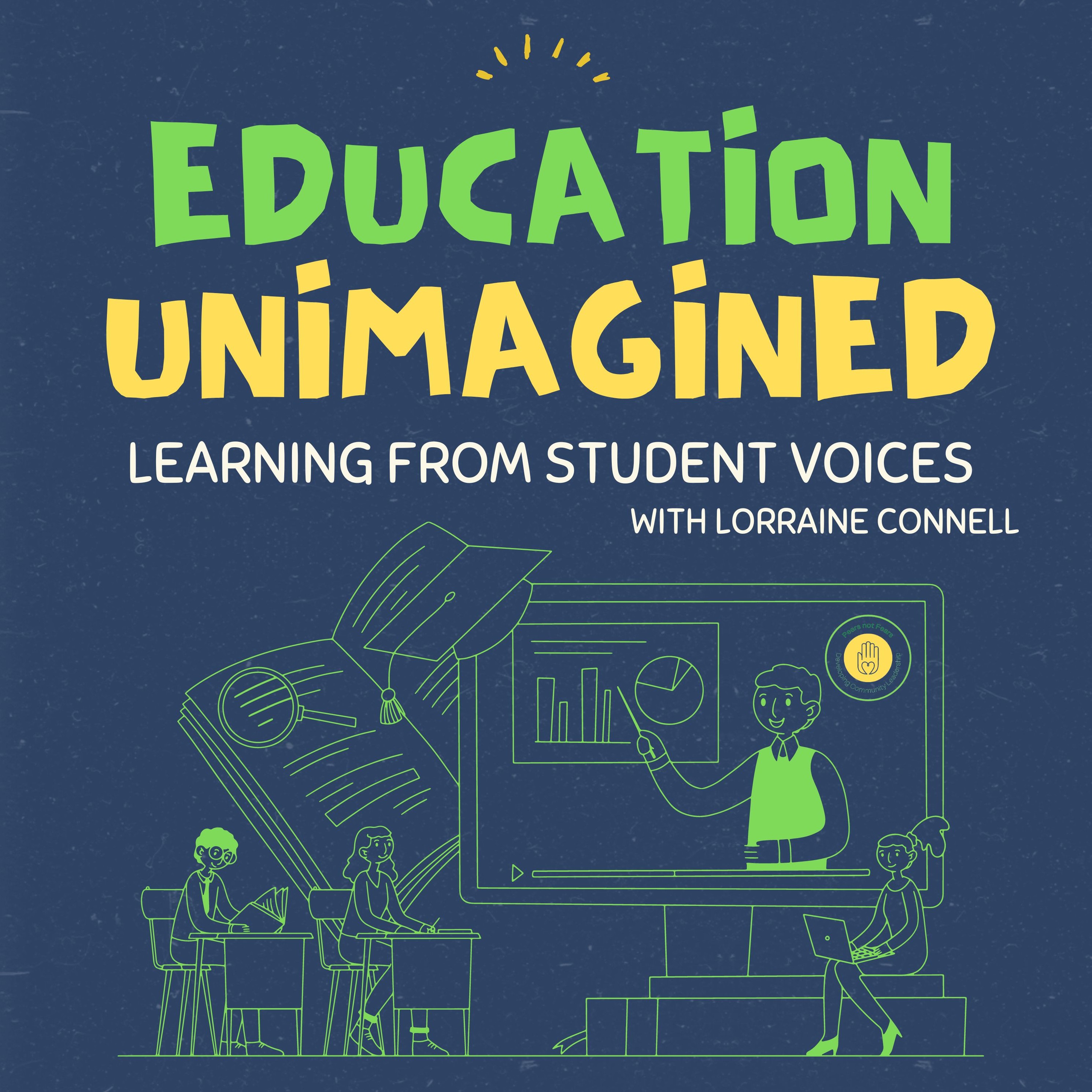 Welcome to Education Unimagined, where current and former students share how they imagine education and schools could be regarding student leadership! It's time for a change in education, we need to empower our youth with both education and leadership so that they can take up the mantle of our future. What are we doing to empower students who want to make a difference? When we say an educator's job is to inspire the future generation, we should take this seriously. So why not start imagining what could be, and that starts with listening to the voices of students? How about a particular school where all students are encouraged and supported in leadership roles that are relevant to their personal interests? In many ways, schools can be devoted exclusively to student aspirations while Education Unimagined is an opportunity to give students a voice, in a system where often their voices are unheard. We ask them to share their experiences and offer advice on how we can do better for all.
Episodes
Wednesday Apr 12, 2023
Wednesday Apr 12, 2023
Have you ever wondered how a student might respond if we ask them to give us some time to think about changes that we wanna implement in the school? Do you think they would say, no, I don't want you to take your time? I wanna do school right now, or do you think they might have some understanding? In this conversation with Izaiah, I explore that question with him about the response to Covid.
The answer was really surprising to me when he said, I wish we had just taken some time. It was really fascinating. I don't think we give students enough credit, and we also talk about why students might be afraid to take on the title of leader or take on a leadership role. He's not the first student that has expressed this concern to me, but it was really interesting to hear his perspective.
The reason I interviewed Izaiah was that when I knew him as a student, I saw him as a leader, and I remember trying to convince him to join Peer Leadership at the time initially, he didn't see himself in that role, but he also experienced covid in high school.
We talk about what COVID was like for him as a student, and how some of the experiences were actually good for him. We talk about how he was able to connect or not with his teachers, and what his advice to those in charge would have been if he had been in the driver's seat during COVID. 
Izaiah describes himself as a hands-on learner and we talk about what types of classes and subjects he found to be enjoyable as a student. He shares about science is really good for him, but also when his English classes would do plays and how he liked making presentations. 
We explore how certain teachers in your experience supported him to be the best that he can be and how being a leader was a bit of a challenge for him initially. When I asked him why he shared with leadership, it's a lot of responsibility, trust and everyone looks up to you and just more eyes on you at once, and that's why he was hesitant to do it at first, but then he started to learn the main focus isn't to put focus on you. It is to get you out there so you can help people. People can trust you and like you have a better relationship with people you might not have spoken to in your regular day-to-day class in high school. 
I asked him to give advice to teachers, he shared try to get to know your students a little better. I loved that when I asked him about a lesson or words of wisdom he answered, "Just be friends with everyone at the moment. Don't worry about arguing or disliking other students due to the fact that you don't know what they've been through. Try to get to know students that don't talk that much. Try to get to know the students that may have special learning disabilities and they might need a little extra help."