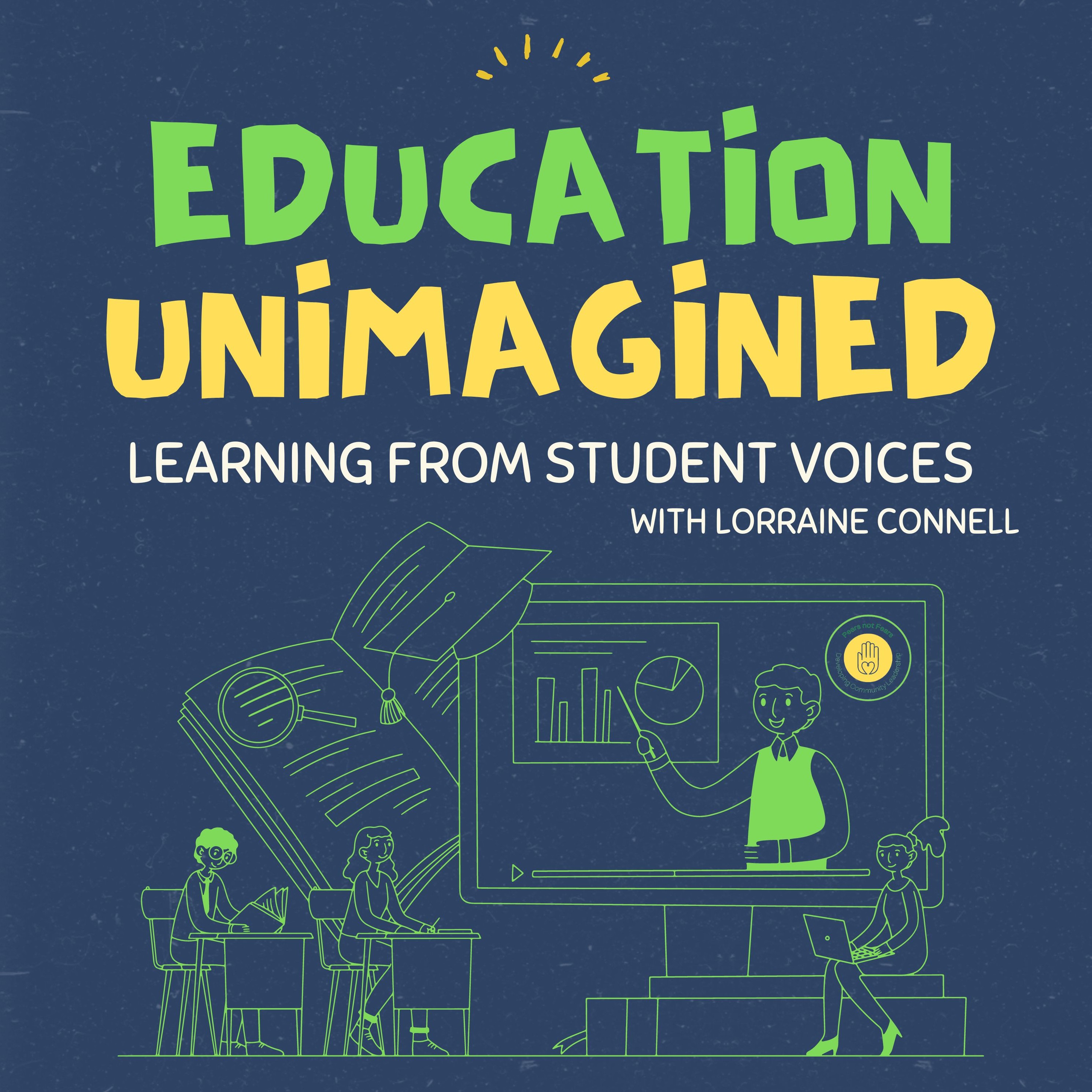 Welcome to Education Unimagined, where current and former students share how they imagine education and schools could be regarding student leadership! It's time for a change in education, we need to empower our youth with both education and leadership so that they can take up the mantle of our future. What are we doing to empower students who want to make a difference? When we say an educator's job is to inspire the future generation, we should take this seriously. So why not start imagining what could be, and that starts with listening to the voices of students? How about a particular school where all students are encouraged and supported in leadership roles that are relevant to their personal interests? In many ways, schools can be devoted exclusively to student aspirations while Education Unimagined is an opportunity to give students a voice, in a system where often their voices are unheard. We ask them to share their experiences and offer advice on how we can do better for all.
Episodes
Wednesday Aug 02, 2023
Wednesday Aug 02, 2023
In this episode, we meet Kellina Powell. Kellina is a young entrepreneur who loves to help people with their personal growth and educate others about the deaf community. Little do people know Kellina is actually a hard-of-hearing person. She became deaf at the age of 4. She recently graduated with a psychology degree and is now starting her own online coaching business while launching her book!
So as educators, we have had students in our classes who have special needs, and often with those students comes an Individual Education Plan (IEP). For me, it wasn't often that I actually engaged my student in conversation—the student for which the IEP had accommodations.
But in this conversation when Kellina shared how having those conversations and monthly check-ins with her educators and her teachers would've helped her in accessing her education. It made me think that these documents are living documents, not just forms with rules and requirements that I must follow.
If I had rather seen it as that, a living agreement between me, the educator, the parents AND the student that needed these accommodations to access their education I think of how much better an educator I would have been. 
You can find Kellina on Instagram: https://www.instagram.com/deafqueenboss/
and at her website https://www.kellinaempowerment.com/
If you are interested in learning more about the book Kellina has published you can find a link here https://www.amazon.com/EveryDay-Am-Just-Deaf-Hearing/dp/1778112102