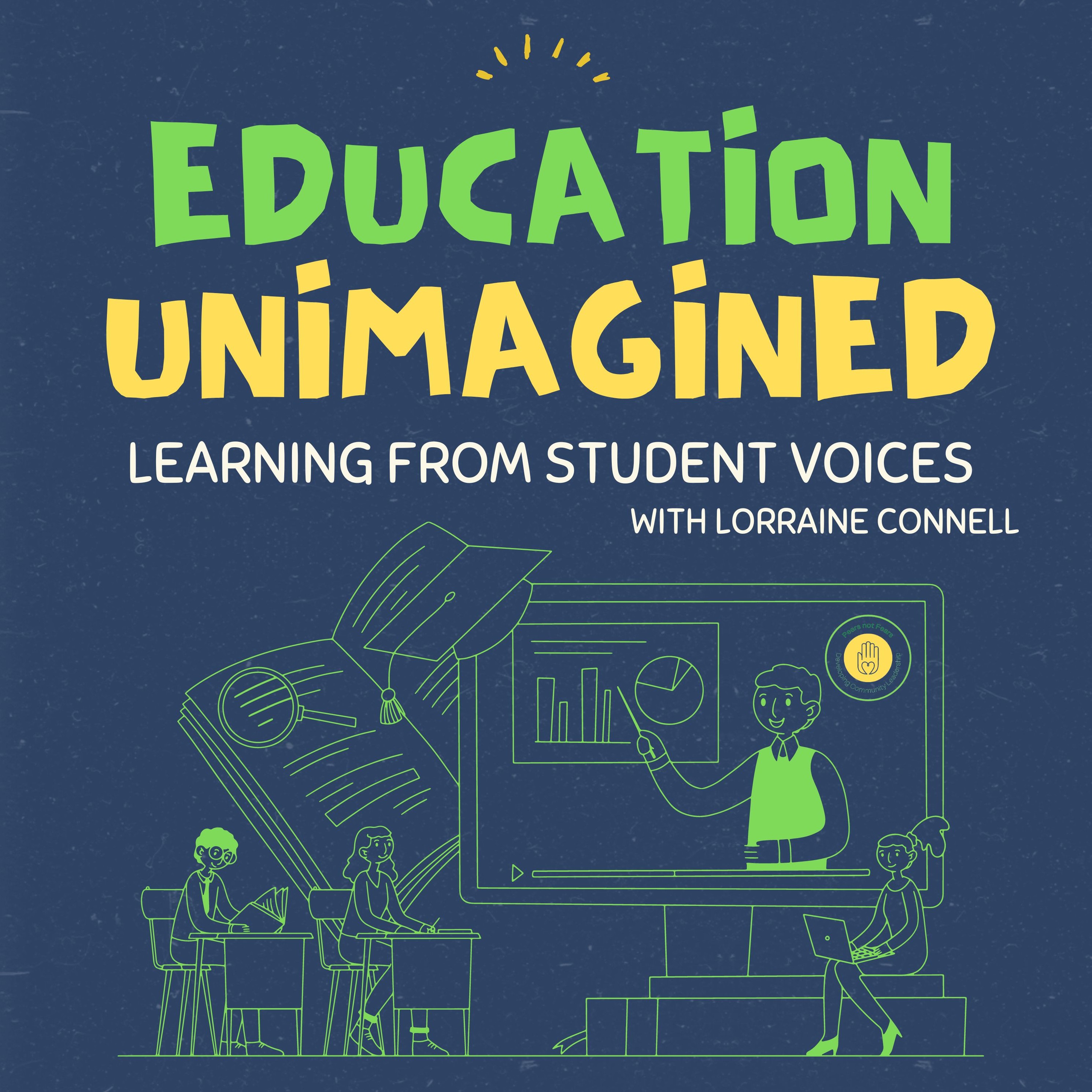 Welcome to Education Unimagined, where current and former students share how they imagine education and schools could be regarding student leadership! It's time for a change in education, we need to empower our youth with both education and leadership so that they can take up the mantle of our future. What are we doing to empower students who want to make a difference? When we say an educator's job is to inspire the future generation, we should take this seriously. So why not start imagining what could be, and that starts with listening to the voices of students? How about a particular school where all students are encouraged and supported in leadership roles that are relevant to their personal interests? In many ways, schools can be devoted exclusively to student aspirations while Education Unimagined is an opportunity to give students a voice, in a system where often their voices are unheard. We ask them to share their experiences and offer advice on how we can do better for all.
Episodes
Wednesday Jun 21, 2023
Wednesday Jun 21, 2023
Coach Lee Hopkins helps people take their social connections to the next level. Whether you want to feel more included at work, meet an activity buddy, or make a close friend to share your deepest thoughts with, he can help. He owns a social connections coaching company called Patterns of Possibility where he helps his clients find fulfilling social connections and meaningful relationships with a simple 3-step process.
Have you ever wondered why students say they're friends, but don't act like they're friends with each other in middle school and potentially high school? Have you also seen students struggle with how to engage, and how to be friends with each other? I learned so much from Coach Lee about friendships and if you're like me as a parent and or teacher, you see a lot of friendship challenges in schools with teenagers.
Coach Lee presents different perspectives on friendship. We talk a little bit about consent. We talk about why it's important to release control in our classrooms, to draw kids in, not push them away. 
Coach Lee is the owner of Patterns of Possibilities and a Friendship Coach. I loved how he shares that it seemed like everybody else knew what they were doing in making friends, and I was the only one who didn't. You're not the only one who doesn't know. We're all just trying to figure it out.
Coach Lee helps me understand how some friends can be so mean to each other. He gives advice on how as an educator you might be able to mediate for a teen who doesn't understand why people don't want to be friends with them, from his personal experience.
As a young teen Coach Lee did not know college was a possibility for him, and we explore why he felt that way, and how college allowed him to redefine the rules he felt constricted him from being himself. He shares a couple of terms with me as a parent and educator to understand rules and boundaries. Your needs, negotiables, and never. 
Giving students the understanding of how these terms can help them navigate consent and how to bring that into the home and classroom to give the tools to young teens and young adults to use as needed. 
You can find Coach Lee at