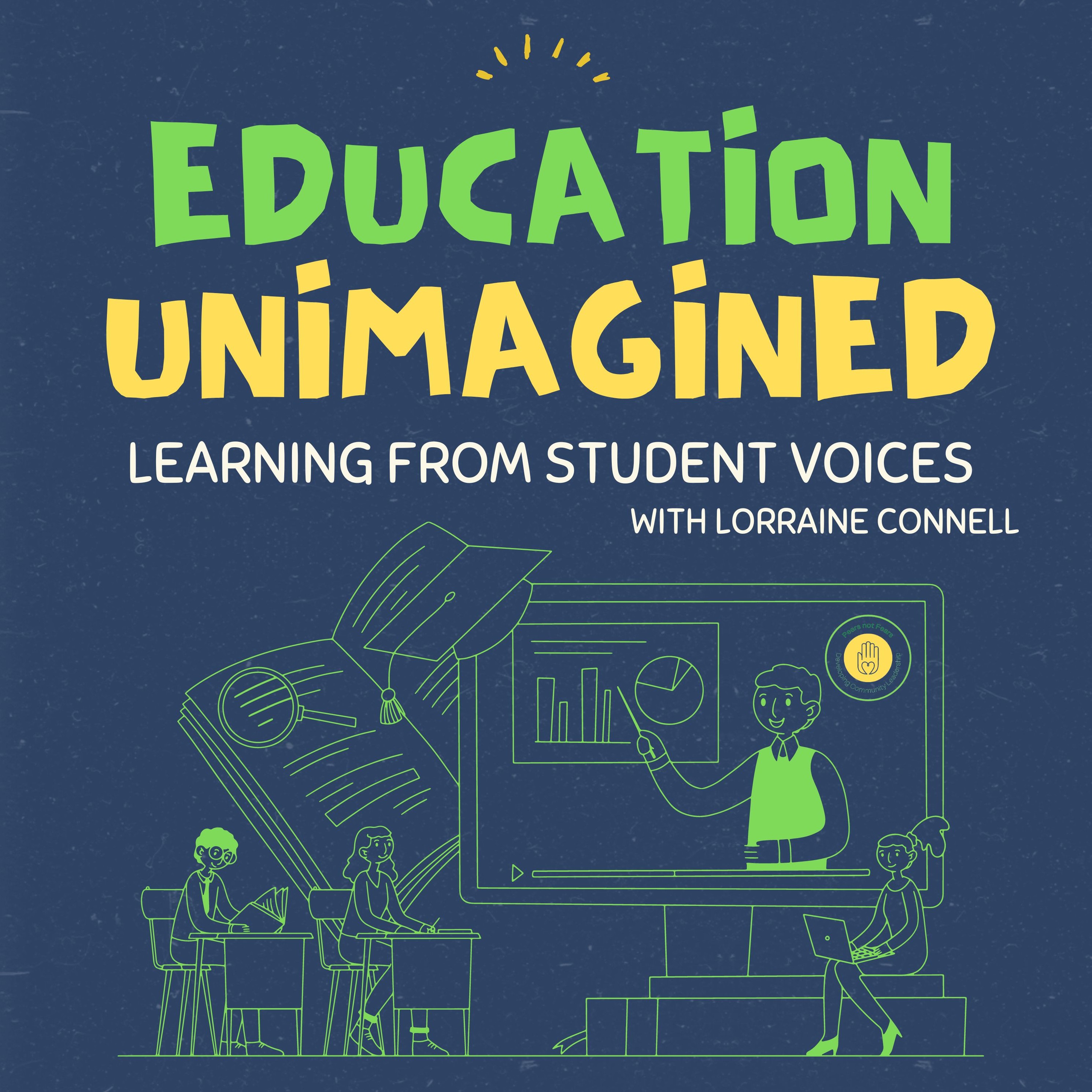 Welcome to Education Unimagined, where current and former students share how they imagine education and schools could be regarding student leadership! It's time for a change in education, we need to empower our youth with both education and leadership so that they can take up the mantle of our future. What are we doing to empower students who want to make a difference? When we say an educator's job is to inspire the future generation, we should take this seriously. So why not start imagining what could be, and that starts with listening to the voices of students? How about a particular school where all students are encouraged and supported in leadership roles that are relevant to their personal interests? In many ways, schools can be devoted exclusively to student aspirations while Education Unimagined is an opportunity to give students a voice, in a system where often their voices are unheard. We ask them to share their experiences and offer advice on how we can do better for all.
Episodes
Wednesday Apr 26, 2023
Wednesday Apr 26, 2023
Batsheva Frankel, MAT, a veteran educator of over 25 years, is the producer and host of the popular, entertaining podcast Overthrowing Education. As an educational consultant with her company New Lens Ed., Batsheva gives workshops, courses, coaching, and consulting for educators at universities, conferences, schools, and other organizations internationally in person and online. She also teaches courses on podcasting for teens nd designs active, student-centered curricula for institutions throughout the US. Batsheva has turned her popular Lenses of Questioning workshops into an online course, now available at NewLensEd.com. In 2017, Behrman House published her book, The Jewish Educator's Companion.
Have you been able to tap into your student's interests? How about if you've had a student who's expressed to you that they just don't feel like they are creative? How do you handle those situations? In my conversation with Batsheva, we explore how we might engage, and challenge those beliefs about students and really how to tap into their interests.
Batsheva is one of the most experienced educators I've had the pleasure to speak with her experience and ideas around authentic learning and authentic assessments are really exciting, 
She talks about how she is helping schools dealing with chatGPT and AI to make it positive and exciting.
We talk about learning who the student is and how teachers can allow them to express themselves in their work and learning
Batsheva talks about how she uses student voices when she creates authentic assessments. She shares some examples and you will really love them. We then explore how these experiences are memorable to students.
We talk about one of Batsheva's favorite topics, the importance of taking grades out of the equation for students.
Batsheva is a great resource and you can check her out at the following social links:
Overthrowing Education Podcast Website
New Lens ed Website