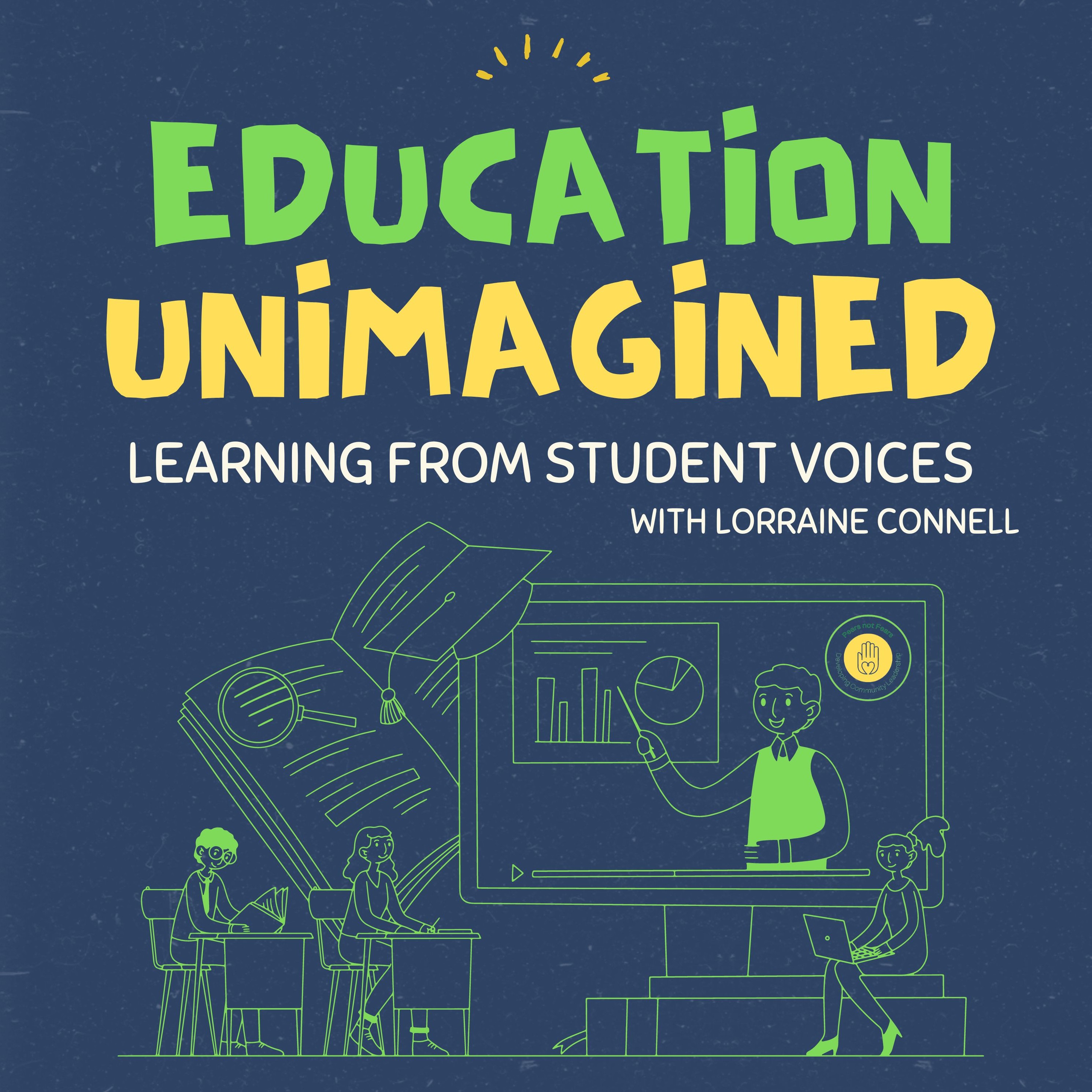 Welcome to Education Unimagined, where current and former students share how they imagine education and schools could be regarding student leadership! It's time for a change in education, we need to empower our youth with both education and leadership so that they can take up the mantle of our future. What are we doing to empower students who want to make a difference? When we say an educator's job is to inspire the future generation, we should take this seriously. So why not start imagining what could be, and that starts with listening to the voices of students? How about a particular school where all students are encouraged and supported in leadership roles that are relevant to their personal interests? In many ways, schools can be devoted exclusively to student aspirations while Education Unimagined is an opportunity to give students a voice, in a system where often their voices are unheard. We ask them to share their experiences and offer advice on how we can do better for all.
Episodes
Wednesday May 24, 2023
Wednesday May 24, 2023
Kaitlyn is a 20-year-old psychology major with a minor in criminal justice at Western New England University. She was an EMT for 2 years before college, she tutors at-risk middle schoolers. She lives with her boyfriend and her service dog, Evie. Her favorite topics in psychology are serial killers, neuroscience, and behavior analysis, and her favorite things outside of school include hanging out with her friends, learning new food recipes, and playing Nintendo Switch with her boyfriend.  
Do you find yourself judging your students the very first day they walk into the classroom? I recently began thinking about how I did as one of my classroom management techniques. I needed to be able to assess what a student was going to do in my classroom, and I had to do it pretty quickly.
The problem was those evaluations and judgments were based on little evidence and very little information. Kaitlyn shares in this episode that she's often judged as a lazy student. I'm curious if you would judge her as a lazy student after listening to her interview. What arbitrary expectations do we still hold onto in the system of education for students?
I was amazed at the reasons why Kaitlyn was not successful according to the system she was in. She has a 3.8 GPA in a challenging major, but she almost didn't graduate high school, not because of work, and not because of grades. Listening to her story made me wonder about what we're doing in the system of education.
Kaitlyn talks about how she does not believe she is brave, and yet she was an EMT who helped people in serious need for two years. She has several accommodations that her college provides her with so that she can be successful as she struggles with anxiety. She lives off campus with her service dog, and she is allowed to miss class provided she contacts her professors about the material she missed. 
She wasn't sure she would be able to share he story with us, but she did a great job and I think we even had a little fun!